Chabala was recruited from the Zambia State Insurance Corporation and was part of the original team when Madison Insurance Company Zambia Limited was established in 1992. He was Underwriter – Property before being transferred to the Copperbelt as Regional Manager.
He holds a Bachelor of Arts Degree in Economics from University of Zambia and is also an Associate by Examination of the Chartered Insurance Institute, UK and a Fellow (FIIZA) of the Insurance Institute of Zambia.
Chabala has had extensive technical and executive management training from Munich Re, Hannover Re, Wits Business School and Gordon Institute of Business Science and a well-seasoned Chartered Insurer. A Paul Harris Fellow of Rotary International and enjoys a good round of Golf.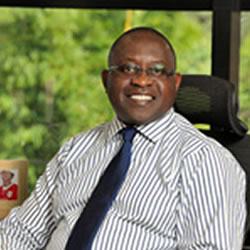 Arijit joined Madison General from Universal Sompo General Insurance, Mumbai, India a joint venture between Indian and Japanese Companies where he headed Claims. He has worked in different capacities through his 30 years in insurance as underwriter, marketer, claims, systems process designer and implementer. He was a member of faculty for insurance training in several large companies in India and in East Africa namely, United India, Reliance General, Universal Sompo, HDFC Ergo and Jubilee Insurance.  He was a pioneer in use of satellite technology for claims assessment.
He holds a Bachelor of Science with specialization in Geology from Presidency College Calcutta, India and has done his MBA (Finance ). He is a Fellow of the Insurance Institute of India. Arijit is an active sportsman with keen interest in tennis, badminton, cricket and swimming.
Mundia is responsible for the Financial, Treasury, and Investment Management as well as the internal controls and MIS. His corporate experience spans over 13 years with similar senior roles at BP Southern Africa, Lafarge Zambia and Zambia Privatization Agency.
He holds a Bachelors of Finance and Accountancy degree from the Copperbelt University and is a Fellow (FCCA) of Chartered Certified Accountant and a Fellow (FZICA ) of the Zambia Institute of Certified Accountants. Mundia holds a Masters of Business Administration from the UK with a specialization in Investment Management.
In his spare time aside from family time spent with the wife and three children, he enjoys watching Football, playing Golf and cracking Chess.