Chabala was recruited from the Zambia State Insurance Corporation and was part of the original team when Madison Insurance Company Zambia Limited was established in 1992. He was Underwriter – Property before being transferred to the Copperbelt as Regional Manager.
He holds a Bachelor of Arts Degree in Economics from University of Zambia and is also an Associate by Examination of the Chartered Insurance Institute, UK and a Fellow (FIIZA) of the Insurance Institute of Zambia.
Chabala has had extensive technical and executive management training from Munich Re, Hannover Re, Wits Business School and Gordon Institute of Business Science and a well-seasoned Chartered Insurer. A Paul Harris Fellow of Rotary International and enjoys a good round of Golf.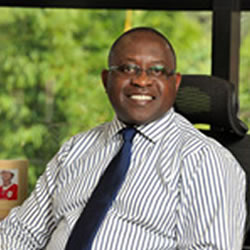 Fredrick is responsible for providing leadership, direction and management of the finance team. Focus areas include Financial, Treasury and Investment Management as well as the internal controls and Management Information Systems (MIS).
Having held various positions in finance including Western Regional Accountant for Dunavant Zambia Limited and Head of Financial accounting at MGen, his corporate experience in Middle and Senior management spans over 10 years and 7 of those post qualification.
Fredrick holds the ACCA (Association of Chartered & Certified Accountants) qualification from the United Kingdom and is an Associate Member of the Zambia Institute of Chartered Accountants (ZICA).
In his spare time aside from time spent with family, wife and three children, he enjoys managing livestock and watching soccer.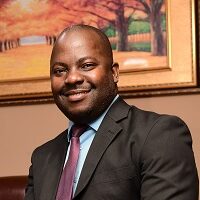 ABOUT
About Us
Executive Management
Operating Philosophy
History
Careers
News